This actually seem hilarious but for real,At first glance it seems like a printing error. Two obituaries for the same man, using the same photograph, appear side-by-side in a newspaper.
But before anyone fires the person responsible for publishing the obits at the Press of Atlantic City newspaper, rest assured that it was completely intentional.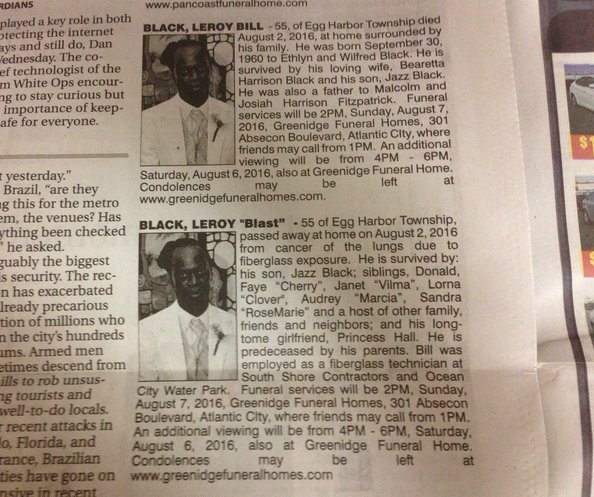 Leroy Bill Black, from New Jersey in the USA, died at home on August 2 after losing his battle lung cancer.
Upon further inspection, you'll notice that one describes him as being survived by his 'loving wife Bearetta Harrison Black' and the other says he's survived by 'long-tome girlfriend Princess Hall' (sic).
It seems his girlfriend might have also had a little nickname for him, as she names him 'Leroy "Blast" Black' rather than 'Bill'.
Source