An attempt by state governors and the Governor of the Central Bank of Nigeria, Godwin Emefiele, to stop the #EndSARS protests met a brick wall.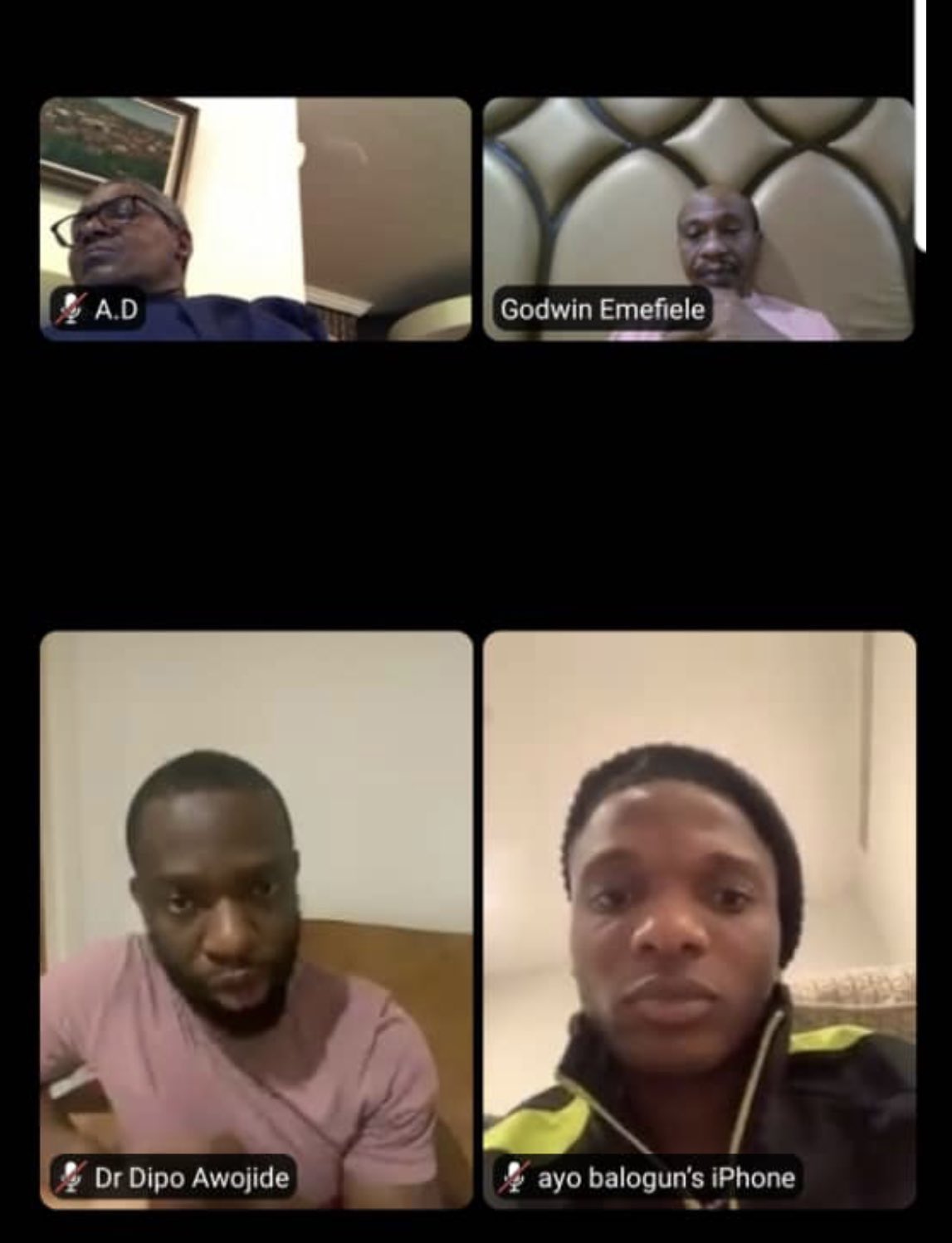 Read Also: EndSARS: See Video Of Port-Harcourt Boys Dusting Bullet
The sacrifices of protesters should not go in vain.
The governments are trying to divide us, making us not to speak with one voice.

Pictures from the Zoom meeting.
Pamilerin Sega Dipo Phyno #100m #YouthDemocraticParty Aisha Rinu #EndSWAT #SARSMUSTEND pic.twitter.com/gCbAqT7aCG

— CosmicRayTV (@CosmicRayTV1) October 14, 2020
Activist, Aisha Yesufu, said this in a series of tweets while responding to reports that she and other protesters met with the business community.
She Admitted she had a meeting with someof the governors  and she told them that they should speak with the President instead.
Yesufu said she was lured into the meeting, adding that she would not have attended it in the first place if she knew the agenda.
She  added,
"A brother called me and said would I join a meeting on the #EndSARS issue? I just said yes expecting to enter a meeting with the protesters from different states only for me to see others. Really?

"I feel so angry that they dared to invite me into that foolish discussion in the first place. How can you – business leaders – only always think about yourselves? You want the protests to end? Then do the right thing that real business leaders do in other countries. Openly tell the President that he has failed the young protesters on the street.

"I told them it is the President and the police that are the problems and not the Nigerian young people fed up with selfish leaders. It is not the protesters that are perpetrators; it is the police and government that are perpetrators."

"I said why they are speaking to us. They should go speak to the President. It is the police and government that have bad elements, not the protesters. God forbids I have a meeting with the President. For what?"
I told them It is the President and the Police that are the problem and not the Nigerian young people fed up with selfish leaders. It is not the protesters that are perpetrators, it is the police and government that are perpetrators #SARSMUSTEND #EndSARS #EndPoliceBrutality

— Aisha Yesufu (@AishaYesufu) October 13, 2020