Following the report of Kanye West and Kim Kardashian's impending divorce broke on social media, rumors are flying that Kim is already dating CNN reporter Van Jones.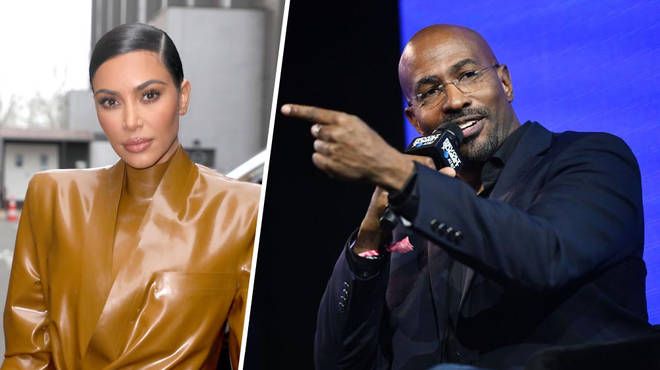 READ ALSO:Kim Kardashian And Kanye West Allegedly Heading For Divorce
According to various sources, Kim and Van have been discretely seeing each other for over a year now.
Van met Kim at the White House when she asked President Donald Trump to pardon Alice Johnson in 2018.
Van reportedly gushed about Kim to his CNN colleagues and to Andy Cohen during an appearance on "Watch What Happens Live" in 2019. He said Kim will make a great lawyer because she is "incredibly persuasive and persistent."
Kim, 40, began studying law and working as an intern at a law firm in California shortly after meeting Van.
Van also told friends that he keeps in touch with Kim "a couple of times a week."
The reports allege they both have a lot in common as Kim likes Black men and Van prefers Caucasian women.
However, the paparazzi have already taken up their positions outside Van's residence.
Van, 52, separated from his wife of 14 years, Jana Carter, in 2019.
Van, who was former President Barack Obama's Special Advisor for Green Jobs in 2009, was able to see Kim easily after Kanye checked out of their marriage last year and moved to a sprawling ranch in Wyoming.